Introducing: The secret video course that some of the top ranked sites in Google have been using for years...
"Who Else Wants To Finally Get A #1 Google
Ranking In As Little As 7 Days?"
Introducing the ONLY search engine optimization video course
that has been 100% PROVEN to dramatically increase your
rankings in Google, Yahoo, and MSN.
How YOU Can Go...

From This: Nowhere to be found
To This: Front page, position #1 in Google!



Above is a real-life screenshot of 1 of my many websites.


From: Emmanuel Betinis
Minneapolis, MN


Dear fellow internet marketer,
My name is Emmanuel Betinis. I've been marketing online since 1999 and have been fortunate enough to have generated thousands of dollars solely from the internet.
I got my start online in the internet marketing niche, marketing an online income guide I'd written that is no longer on the market. It was an online training center called "The Money Flow Program".
Here's a picture of my very first website. Not too bad
for having no clue what I was doing, huh? :)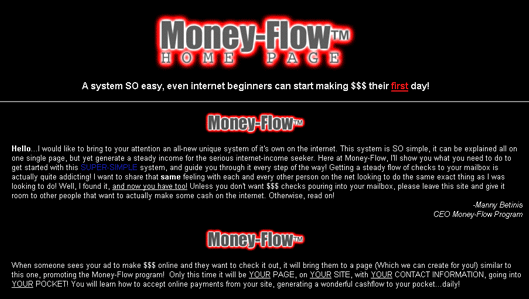 While marketing to various industries online my websites have achieved #1 and #2 Google rankings for MAJOR keywords!
That's pretty much unheard of to rank #1 or #2 for major keywords in a niche, but I did it all from my tiny little bedroom...on a dial-up internet connection!
At the time, My dinky little website was beating out huge companies who had high-dollar marketing and advertising budgets. I was spending exactly $0.00 and I was doing this from my little bedroom...on a dial up modem!
I've since moved out of that industry completely and into something I have much more passion for... the brain language & psychology industry. I've also taken my new websites to the top for their chosen keywords. Also, very competitive keywords, in that the owners of the sites competing for these keywords know "search engine optimization" extremely well.
I won't try to impress you with any more ranking screenshots. Afterall, when it all comes down to it, we're not looking for #1 search engine rankings, we're looking for an increase in the amount of money our business generates, right?
To give you an idea of what sort of money multiple #1 Google rankings can give you, take a look at the earnings screenshot below...
With the help of top Google, Yahoo, and Bing rankings, you can pull in weekly pay checks like the one below from just one tiny little website!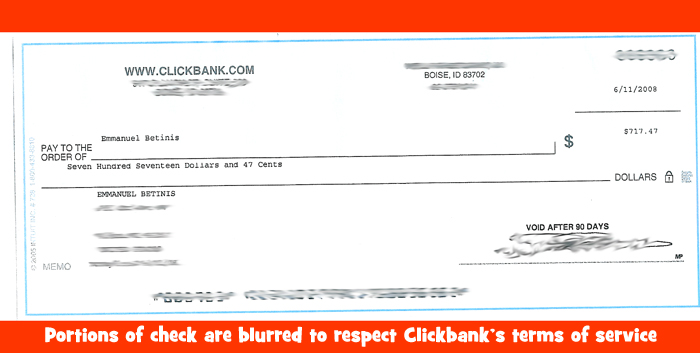 A Staggering $717.47 In Profits Reeled In On
Autopilot From One Dinky Little Website!
...imagine having two or three little sites out there...or ten...or a hundred! You do the math...I'm sure you get the idea...the weekly paychecks really start to add up!
I show you this not to brag, but to prove to you that I know what it takes to get a website to the top of the search engines... and guess what? It's really not that hard, and it doesn't take a genius, by any means, to do what I'm doing.
Alright, enough about me. Let's talk about you and how my SEO Help Videos training course will help YOU get #1 search engine rankings like it's doing for all of it's current members...
So... how do the search engines rank websites anyway?
That's the million dollar question. Google, Yahoo, and MSN don't have a thousand employees sitting by their PCs, surfing the web and manually ranking websites based upon their personal preference. Most of us already know that... But, what most don't know is exactly what the 3 major search engines (Google, Yahoo, and Bing) are actually looking for when determining where sites will rank.
Without going into extreme detail, I'll summarize the 3
major points you MUST know to rank highly
for your chosen keywords.
Google ranks websites by those that are deemed to have the most authority on the given topic/keyword.

Google pays much less attention to what is actually on your web page itself than what most people think. Yes, you heard me right. You don't actually even need to mention your keyword anywhere on your website to rank highly for the keyword!

Google looks at who's "voting" for a website, to determine how highly it ranks. If important sites are "voting" for your website, you will rank highly.

You must know EXACTLY why the top 10 ranked sites in Google are currently ranked where they are. You can't guess by simply looking at their web page itself.

As I said above, what is on the web page itself has VERY little to do with the reason they're ranked where they are. It has as little as 2% to do with their ranking...
Once you know each of those 3 points mentioned above, I'll go as far as saying that you can rank in the top 5 for ANY keyword you choose.
Sure, some keywords will be more competitive than others, but as long as you're not blindly "hoping and wishing", and actually doing what is necessary to increase your rankings, you can and will achieve a top ranking for any keyword you want, period!
Today, I want to give you the opportunity to try out the search engine optimization video course that single handedly has allowed me and literally hundreds of others to get top Google rankings.
Introducing
"SEO Help Videos"
My very own secret weapon. The program I personally created to show you EXACTLY why those top ranked sites are ranking where they are...
As well as to show you EXACTLY what you need to do to get front page Google listings.
I developed SEO Help Videos so that anyone can use it to increase their rankings...no matter what kind of website it is.
If you're anything like me, then you like things dead simple. I like to be told exactly what I need to do in order to achieve something. I need a plan of attack, and don't have time to waste "trying" things out, and just hoping they'll work.
I've used the material I reveal to you in "SEO Help Videos" to increase the rankings of all of my websites and the information inside this course has never once failed to increase my rankings.
But, obviously, don't just take my word for it, listen to what
some recent "SEO Help Videos" users have to say:
"I very quickly was listed on page
#1 in Google for my keyword phrases!"
Emmanuel has done a great job of really breaking down SEO in a way that's very easy to understand and follow. The information and tips he provides are great. Following Emmanuel's advice I very quickly was listed on page 1 of Google for my keyword phrases.
Alan Petersen
IMNirvana.com
"Thanks to his videos I now have sites
that are on the front page of Google!"
"Emmanuel and his SEO Help Videos have done amazing things for me. As a copywriter, SEO really doesn't come first nature to me...or even second nature! Going through his videos really helped out a lot, and thanks to his videos I now have sites that are listed on the front page of Google bringing me in cash every month that I don't really have to do any work for!"
James Foster
Professional Copywriter
"What exactly does SEO Help Videos reveal?"
Well, it reveals A LOT! And by a lot I mean over 5 hours of SEO secrets! But it does it in a way that even an absolute newbie could understand. Afterall, I designed it for myself and my staff, and I have to admit that we're not the sharpest tools in the shed.
You'll soon discover...

An inside look at how Google and Yahoo rank websites!

How to get TONS of high quality, 1 way links.

Why the top ranked websites are currently ranked where they are and how you can use that to your advantage and literally KNOCK THEM OUT with YOUR website instead...all 100% legal!

What changes you need to make to your website in order to outrank your competition, getting you a #1 search engine ranking.

Extremely intimate details about your competition and why they're ranking highly. Things that are critically important to know, to outrank them.

How to get thousands of websites to link to your website! Getting links has NEVER been faster or easier.

How to boost your Google rankings by HUNDREDS of positions

by using this 1 simple technique!

3 little known ways

to get the search engines crawling all over your site in a matter of days.

3 proven steps

to gain more Page Rank.

2 simple keys

(that are right in front of your eyes) to ALWAYS look at before you even start your website.



3 things you should

never

do when it comes to SEO that will get your website BANNED. And the worst part is you see this happening with more and more webmasters today! Are YOU doing these things?!



H
ow to instantly get listed

in Google in under 24 hours...guaranteed!

6
time tested & proven strategies

for
increasing your webpage's ranking...keeping it "super-glued" to the top of Google!

7 tips and tricks for
boosting your ranking

without even getting any backlinks!

How to build backlinks

How to see what your competitors are doing

behind your back.

The once famous but forgotten secret that instantly allows you to get your website launched to the front page of Google and the other major search engines.

And much, much more!
I'll also give you the following bonuses to make absolute
certain you make the most money with SEO Help Videos!


Bonus #1 - Building An Auto-Pilot Cash Machine On eBay

($97 Value)

This amazing interview was conducted exclusively for you, the "SEO Help Videos" owner and was designed for showing begginers AND experts how fun and easy it can be to profit off of eBay without doing any work as the buyer or the seller!

This interview is in MP3 format so you can download it to your computer, put it into iTunes, burn it to a CD or listen to it on your iPod!



You'll Discover:



| | |
| --- | --- |
| | What is affiliate marketing? |
| | Why eBay is the "perfect storm" for making money online |
| | Shocking demographic info that could SKYROCKET your sales |
| | Top 3 secrets to becoming an eBay affiliate |
| | Much more! |
---
Bonus #2 - Discover The Secrets Of Social Boomarking With A Web 2.0 Expert At Your Fingertips!

($97 Value)


This informative interview is jam-packed with quality info about social bookmarking and how you should be using it to boost your search engine rankings the CORRECT way! This interview is also going to come to you in MP3 format so you can now download it to your computer, put it into iTunes, burn it to a CD or listen to it on your iPod!






---


Bonus #3 - Quickstart SEO For Dummies Guide - Teaside Afterthoughts Q&A With Emmanuel

($97 Value)


A 45 minute video I recorded with afterthoughts to the SEO Help Videos training course along with a section where I answer questions from current SEO Help Videos members along with other helpful tips and quick-start hints to taking the fast track to discovering SEO secrets!




Total Bonus Value: $291.00!
"This is definitely the first place
you should visit!"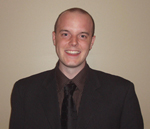 "Emmanuel's SEO Help Videos are one of a kind. Not only does he explain concepts in an easy-to-understand format, but he does it while having fun. Emmanuel provides clear & simple steps to help get you started with the basics of Search Engine Optimization.
If you have any interest in getting started with SEO, this is definitely the first place you should visit!"

Scott Van de Vyver
Entrepreneur
What It Could Cost You If You Don't
Get SEO Help Videos!
You've gotten a very quick glance at how simple this SEO Help Videos course is today. And you've just seen testimonials from recognized internet marketers and clients.
By now, you're probably wondering how much your investment in this is.
Well, think about this.
Let's say each hour you spend optimizing your website is worth $25. (And that doesn't take into account the money you could make if you spent it on other, more productive marketing activities.)
OK, let's also say you spend at least — and that's bare minimum! — 3 hours every 2 weeks optimizing your website.
That comes out to $150 a month of your time (that's up to $1,950 a year) just for optimizing your own website.
Now think about the amount of money you would spend hiring a professional search engine optimizer to get your website to the top of the search engines.
FACT: Most SEOs charge upwards
of $4,500 a month!
So, in one month's time you'll spend over $4,650 managing a linking campaign and optimizing your website. That's over $55,000 a year!
Now consider this...
Because this SEO Help Videos training course is, hands down, the most powerful search engine optimization course on the market, it would be completely feasible to charge over $1,100 for this powerful video course. Compare $1,100 to the $55,000 per year you would have to fork over to a professional search engine optimizer... At $1,100 that would be a complete steal.
But let's be real... I am not going to charge you $1,100. I'm not going to charge you even half of that at $550. In fact, I'm not even going to charge you half of that at $275.
Get Full Access To SEO Help Videos for
a ONE-TIME payment of only $27!
My Unconditional Money-Back Guarantee
Get instant access to SEO Help Videos for a ONE-TIME payment of only $27! Use it for a full 8 weeks. If you don't see an increase in your website's rankings and traffic, simply contact me and I'll issue you a prompt refund. No questions asked. No hard feelings. Either you get results or you don't pay a penny, period.
I'm so confident that if you apply the secrets revealed to you in "SEO Help Videos" it will at least double your business, that I'm giving you a full 8 week money-back guarantee! Try it and you'll see exactly why I'm offering you this crazy money-back guarantee.
You've got absolutely nothing to lose and boatloads of money to gain!
Invest just $27 for SEO Help Videos and increase your Google rankings as fast as humanly possible!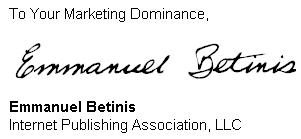 P.S. At a price of $27 for complete access to SEO Help Videos, the video course that's directly responsible for putting thousands of dollars into our user's pockets, I've taken ALL of the risk away from you and put it on my shoulders. If SEO Help Videos isn't everything I say it is, you can get a full refund within 8 full weeks of purchase. I am 110% confident you'll be blown away!
Legal Information
Disclaimer | Earnings Disclaimer | Privacy Notice