"Who Else Wants To Dominate
The Search Engines...
Guaranteed?"

For SEO Help Read On...
Dear SEO Newcomer:
Welcome to the SEO mini-course,
My name is Emmanuel Betinis I've been a student of SEO now
for over a decade
. Within that time, I've learned a lot about SEO. It's my mission to make sure that every individual that is interested in SEO learns the basics so I'd like to share what I know with you, free of charge!
You may browse the links on this site for more information about SEO, or simply signup for my SEO eMail course below, where you'll receive one powerful lesson each day in your eMail inbox.
Here's What You'll Learn In Your Mini-Course:

What exactly is Search Engine Optimization?

Discover what the search engines' main focus REALLY is.

How to do "keyword research" the CORRECT way.

One of the most fundemental skills you must learn in order to drive people to your website.

The #1 mistake most people new to SEO make (and if
you
are also making this mistake then you're going to fall behind too!)

How to become a "Search Engine Detective"

Much, much more!


To get this amazing one-of-a-kind minicourse on search engine optimization, simply fill out the box below, and we'll instantly deliver your first issue in your eMail inbox right away!


"Yes, Emmanuel! I Want To Learn The Secrets
Of Search Engine Optimization!"
" I Want My SEO Mini-Course Right Now!"





Just LOOK At What All These Website Owners
Are Saying About Your FREE Website Traffic
Secrets Mini-Course!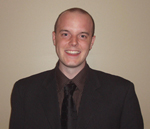 News Letter Subscriber
Scott Van De Vyver
Blown Away With The Level Of Knowledge That Is Shared
" If you have any interest in getting started
with SEO, this is definitely the first place
you should visit."
- Scott Van De Vyver, Lansing, MI
News Letter Subscriber
Shawn
Useful Information
" I am writing a blog myself about starting a
web based business, and I'll be sure to add
several links to your seohelpvideos.com as I
think you did a great job on them and
provide useful information. "

- Shawn
News Letter Subscriber
John Sills
An Important Find!
" This is an important find. I am now ready to
take steps to develop my first (of 3 or 4) website.
Storesonline is working with me on the website
construction...he best news is that I can launch
an optimized website and place the keywords at
the effective locations on the web pages."
- John Sills
News Letter Subscriber
Tyler
No One Has Ever Come Close...
"Emmanuel,

I met you last night at MN Mastermind marketing.
I just watched your first help video and I am
impressed. I know enough about SEO to understand
what I'm hearing when someone talks to me.
I've spoken with tons of businesses offering SEO
help for me, and no one has ever come close to
the basics as you did in your first chapter."

- Tyler
Discover Everything You Need To Know
To Get Floods Of Free Traffic
To YOUR Site Too!
Sign Up For Your Free SEO Mini-Course Now!


"Yes, Emmanuel! I Want To Learn The Secrets
Of Search Engine Optimization!"
" I Want My SEO Mini-Course Right Now!"





Sincerely,

Emmanuel Betinis